Scents can have a positive impact in our lives and our health if they are used in a safe way. Aromatherapy is a form of therapy through the scents. It is frequently used in incenses and essential oils, however, there are other aromatherapy methods such as scented candles, soaps, scented sachets and diffusers. 
Aromatherapy can also be applied over the skin since the essential oils hold several properties that can give relief to a group of ailments. Essential oils can be diluted in creams, lotions, poultices and ointments.
The use of essential oils is known from ancient times, due to their multiple therapeutic benefits for the body and the mind. Nowadays, there are more options to incorporate this form of silent therapy to our lives, and to take advantage of a number of benefits for our health and mental and physical wellbeing.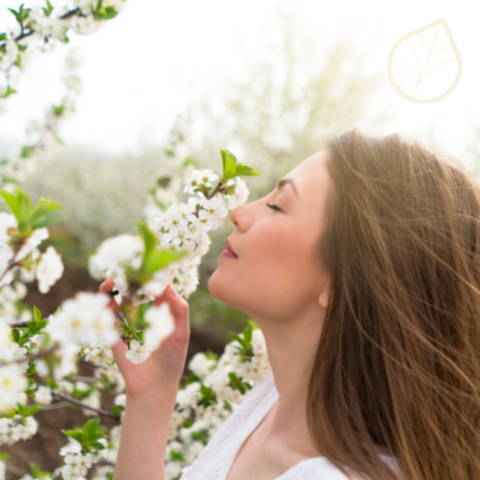 They are volatile, perfumed, more or less oily substances, that are extracted from the plants through different processes. They can be extracted from flowers, leaves, seeds, roots, fruits, barks or wood. Many of the plants have therapeutic features for the body and the mind.
Which are the best essential oils?
There is a great variety of essential oils, all quite different and with several qualities. Everything will depend on the symptoms you would like to ease, the mood you would like to enhance and the fragrance you prefer.
Some of the most popular essential oils for their great properties are:
Lavender: it helps to unwind and sleep better. It provides relief against stress and anxiety.
Eucalyptus: it is excellent as a stimulant. It refreshes, cleans and clears up spaces.
Lemon: it provides a touch of magnetism and joy. It promotes concentration, creates vitality and a feeling of freshness.
Orange: it is great for energizing, recharging and creating a feeling of delight and happiness. It lifts the mood.
Peppermint: it is a scent that helps to raise energy levels. It improves the levels of concentration and refreshes the environment.
Rosemary: it increases concentration, improves memory and fights against exhaustion. It is also a stimulant.
Essential oils are wonderful. They can help you change your mood by smelling a little of their fragrance.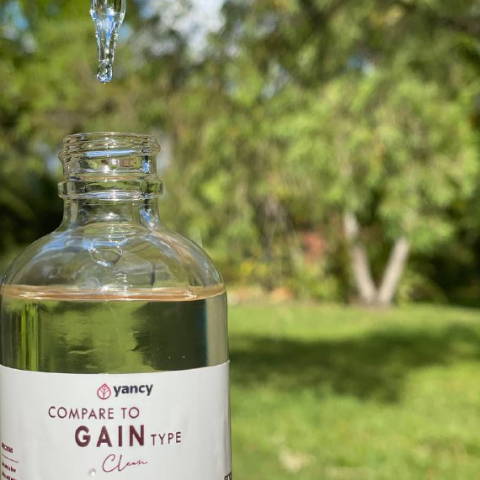 Our essential oils combinations:
To increase the benefits and features of essential oils, in Yancy, we have designed powerful combinations that are perfect to create an environment according to your preferences and needs.
For concentration: the properties of the lemon and rosemary work together to help you concentrate more easily.
For peace: it helps to create a feeling of relaxation and peace. The combination of sandalwood, Tuscan leather and amber is like a scape from your senses.
For relaxation: it is a combination of lavender and jasmine, which helps you to sleep. It eases depression and has antiviral properties.
For energizing: the combination of spruce, ylang- ylang and birchwood creates the perfect balance to start a new day. It energizes, invigorates and at the same time provides relaxation and calmness.
For joy: the combination of orange, amber and cedar wood is ideal to reduce fatigue, improve the mood and reduce anxiety.
For stress: if you want a clean, refreshing and invigorating environment, that can also help you to reduce stress, you will love pine essential oil.
For calmness: a combination of white flowers, citric elements and natural wood with aloe vera. It is great to create a calm and relaxed environment.
For love: the combination of lavender and pumpkin pie, strawberry, ginger and orange is a powerful aphrodisiac.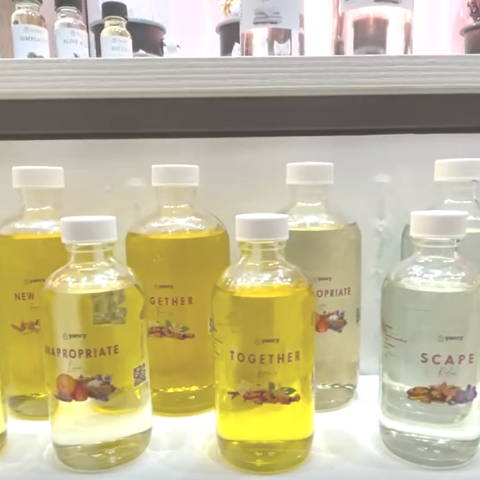 How can I use essential oils in a safe way?
There is a great variety of essential oils in the market. It is important to point out that the oils can't be ingested or applied directly on the skin if they are not of therapeutic grade. The safest ways of using essential oils include:
Diffusers: there are many types of diffusers in the market that release, spray or vaporize essential oils or fragrances into the environment. Choosing the right one for you will depend on many factors.
Aroma sticks: it is a portable scent inhaler for personal use.
Aromatherapy accessories: there is an array of accessories made of specialized materials for aromatherapy, in which you can insert the oil and smell it throughout the day, each time you need it.
The aromas are great to improve your mood and ease anxiety and stress. You can use them to relax or energize as you need. And for many people they are a companion in their healthy lifestyle. We hope that they are for you too.